Three whales fire was awarded in 2016 in fujian province science and technology innovation voucher program
Category:Company news Publish:2017-02-07 09:51:37 View:1451
[Back]
  "Science and technology innovation ticket" for a major policy innovation. Fujian science and technology voucher project is the establishment of a special provincial-level scientific and technological innovation in Fujian Province vouchers special funds to subsidize technology companies, the    province of major scientific research infrastructure and other scientific and technological innovation services.
Recently, the Office of Science and Technology of Fujian Province issued a notice on the 2016 Science and Technology Innovation Ticket notice list, announced in Fujian Province, three whale Fire Equipment Co., Ltd. Fujian Science and Technology Innovation Award 2016 project subsidy.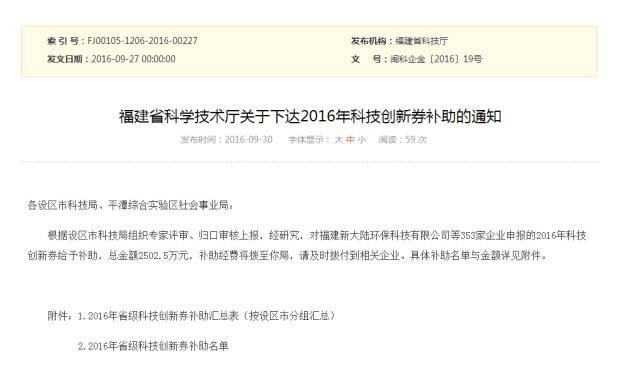 Three whale fire in many enterprises come to the fore, access to scientific and technological innovation ticket subsidies, the company is committed to the results of scientific research and innovation.
  In recent years, three whales fire through scientific and technological innovation and development, and achieved fruitful results of scientific research, the company's own investment approach to the implementation of more than 20 scientific and technological achievements into, including 15 new products and seven technology. The company timely scientific research into productive forces, enhance the core competitiveness of enterprises.
  Third Whale Fire Science and Technology Innovation Fund subsidies will help to further enhance the company's scientific and technological innovation and research investment, enhance scientific and technological innovation and core competitiveness of the company's future business development have a positive impact.